The COVID-19 pandemic has wreaked havoc on the restaurant industry due to prolonged lockdowns and other social restrictions. In Indonesia, around 1,600 food establishments have closed since last year as the pandemic wiped out a huge amount of their sales.
This situation has forced the entire F&B industry to quickly adapt to the new normal to survive, which meant utilizing online channels more aggressively to reach customers. As a result, food delivery experienced significant growth during the past year, up 183% in 2020 compared to 2019 in Southeast Asia, to hit an estimated gross merchandise value (GMV) of USD 11.9 billion by the end of 2020, according to Momentum Works.
The rise of the food delivery sector has led to the increasing popularity of the cloud kitchen model worldwide. The sector's global market size was valued at USD 43.1 billion in 2019, and that number is expected to hit USD 71.4 billion by 2027 with a compound annual growth rate (CAGR) of 12% from 2021 to 2027. In Indonesia, meanwhile, cloud kitchens are expected to grow at a CAGR rate of 20.7%  from 2021 to 2028, according to Grand View Research. The country also represents Southeast Asia's biggest market for the food delivery sector with an estimated GMV of USD 3.7 billion in 2020, followed by Singapore's USD 2.8 billion and Thailand's USD 2.4 billion.
Cloud kitchens, also called ghost kitchens, are commercial facilities built to produce food for delivery. The Global Cloud Kitchen Market report identifies three major types of cloud kitchens: independent cloud kitchens, where one operator manages a single kitchen (or different virtual restaurants under one roof) but without a storefront; commissary or shared kitchens, where multiple F&B brands operate in a single commercial-grade kitchen facility managed by cloud kitchen operators; and kitchen pods, which are outfitted kitchens in small movable containers.
Grab was the first company to introduce the concept of cloud kitchens in Indonesia in 2018—before the pandemic—when it kicked off its GrabKitchen pilot. The GrabKitchen unit was then officially launched in April 2019. Since February 2021, Grab has been cooperating with online catering company Yummy Corp to expand its network of cloud kitchens to over 80 locations across the country, according to Rio Aristo, head of GrabKitchen Indonesia.
Gojek also started to experiment with virtual kitchens in 2019 through a collaboration with Rebel Foods, following its investment into the Indian unicorn company. Gojek has launched 27 cloud kitchens in Indonesia so far.
Besides Grab and Gojek, an array of startups are also tapping into this sector. These upstart firms, among them Everplate Kitchens, Hangry, DishServe, and Daily box, have all raised investments this year. Investors such as Alpha JWC Ventures and Insignia Ventures figure among the list of VCs that have poured capital into the sector.
"There is a tremendous opportunity for the cloud kitchen industry to grow and reach more consumers in Indonesia, especially with the rise of food delivery usage across the nation," Aristo told KrASIA.
Most cloud kitchen operators generate revenue in the form of rent or revenue-sharing. Operators also sell data to assist merchants with their business strategies. Grab, for instance, provides cloud kitchen merchants with information such as what type of food fits specific neighborhoods and when the demand is likely to be greater for certain products, allowing merchants to adjust menu offerings and tailor marketing efforts.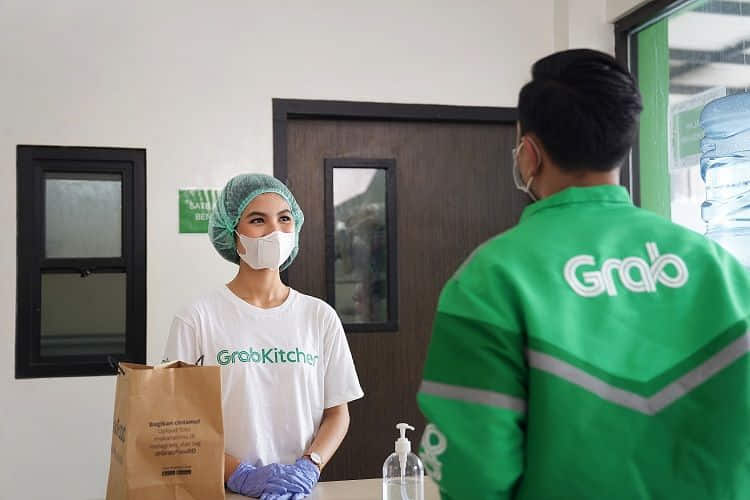 Efficiency at the core
Cloud kitchens are expected to contribute a 15% share to the overall Indonesian online food delivery sector GMV by the end of 2021, up from 5% in 2019, according to a report by consulting firm RedSeer. The study indicates lower initial investment and cheaper costs to operate cloud kitchens as the main comparative advantage for merchants over conventional food establishments.
"The model helps the F&B sector to grow revenue more efficiently than what is feasible with traditional dine-in facilities. We are still in the early phases of the cloud kitchen journey," Roshan Raj Behera, a partner at RedSeer, told KrASIA. "Restaurant owners can tap into this model to expand their reach to newer locations at a reasonably lower cost. The downside risks are also low due to relatively lower capital commitments," Behera added.
Grab's Aristo shares this sentiment. He said that any food merchant could register to be part of GrabKitchen. "Merchants can choose their kitchen locations where demand is higher. These locations come pre-fitted with basic kitchen facilities and equipment. Together with Yummy Kitchen, we also provide expert support in brand development, digital marketing, and business strategies for merchant partners," he said.
Everplate Kitchens, a company that provides ghost kitchen options to merchants, but also helps virtual restaurant owners by onboarding them on different online channels such as GrabFood, GoFood, ShopeeFood, and Traveloka Eats, was able to attract "hundreds of merchants" within one and a half years since its founding in January 2020, according to the company's general manager, Jingxun Pow.
"We have seven [kitchen] locations in Jakarta, and we work with more than 150 F&B merchants, from big brands like Wingstop to new businesses that only exist as cloud kitchens," he told KrASIA.
"Merchants' brands will exist separately on all food delivery platforms, but we also have our own kind of storefronts. For example, we have a presence on Tokopedia where we put merchants' items under our store. At the end of the day, we're trying to drive more traffic to our merchants so they can get more orders," Pow said.
More spending on digital marketing
However, restaurants operating under a cloud kitchen roof need to compete with hundreds of other merchants on food delivery apps. As a result, their businesses have lower visibility, especially for pure virtual restaurants with no established name in the F&B industry.
While cloud merchants can save money on rent and staff costs, their marketing budgets are likely higher since new merchants need to spend more on digital marketing and ads, Vinodh Rajaraman, CEO at India's SaaS restaurant management platform EagleOwl, wrote in a LinkedIn article. Cloud kitchen merchants may also need to give discounts and promos to attract customers, while they cannot set their prices too high, Rajaraman wrote. He concluded that this model is not very suitable for new F&B micro, small, and medium enterprises that don't have hefty budgets for marketing.
The average order value and the number of daily transactions are critical for the success of a cloud kitchen model, according to RedSeer's Behera. "While the model may be a possible stop-gap solution for large established offline F&B merchants, it may not be the case for emerging or online brands, which do not have legacy margins to protect. Hence, for new brands, it could be about driving high volumes and riding on along with the sustained demand for on-demand food," Behera said.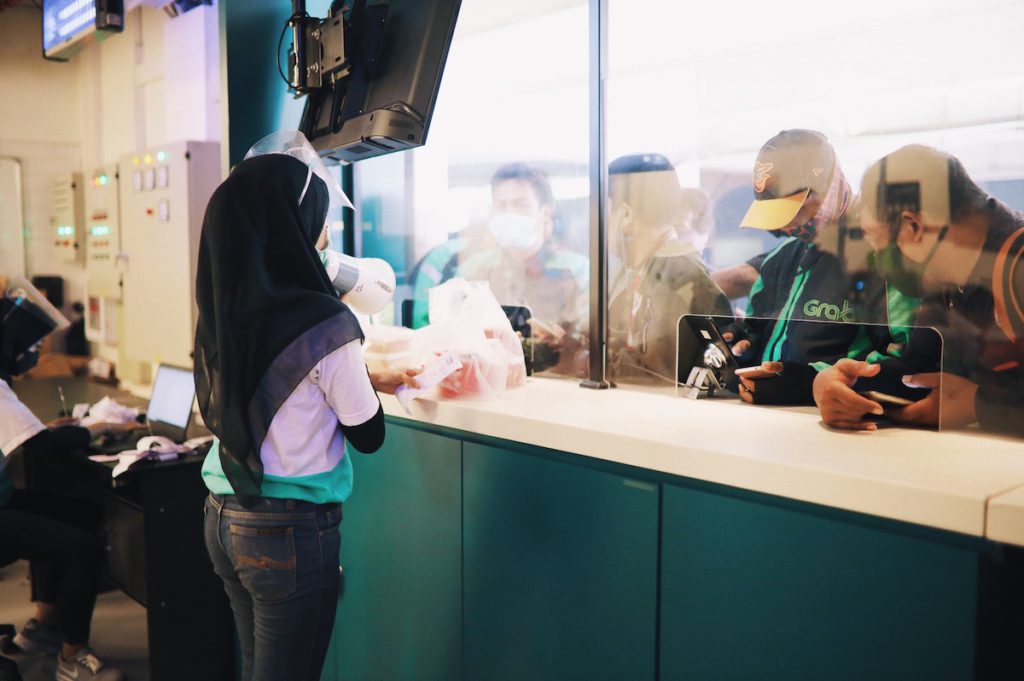 Is it a sustainable model?
In India, cloud kitchens were gaining popularity before the same happened in Indonesia. There were an estimated 5,000 cloud kitchens in India in 2019, and the sector is expected to become a USD 3 billion industry by 2024. However, faith in the model has taken a hit, especially after food delivery unicorn Swiggy laid off 1,100 employees and scaled down its cloud kitchen business last year. This has raised questions about the profitability of this model.
Everplate's Pow believes that what happened to Swiggy is not a parameter for the whole industry. "Swiggy didn't start as a cloud kitchen company. It expanded into this business to get more transactions for its food delivery platform. So their focus is different. Meanwhile, we are focused purely on cloud kitchens and F&B merchants. The model works very well so far. We're actually making many merchants happy," he said.
Cloud kitchens are a very localized business, meaning each location should adapt its offering to local demand. Therefore, a clear understanding of supply and demand patterns is key to the success of a startup in this segment, said RedSeer's Behera.
He is confident that the industry will continue to grow as food delivery is still in demand. "We see food delivery segment gaining share versus dine-in and takeaway segment. Within this food delivery segment, we expect cloud kitchens to gain share over time," he said.
However, as demand for dine-in facilities is expected to bounce back once the pandemic is under control, not all F&B merchants should opt for a 100% cloud-based or 100% offline model. "A hybrid model would be the best way forward," Behera added.
Pow is also optimistic about the future of ghost kitchens. "There are many business models of cloud kitchens. At Everplate, we have different offerings; merchants can rent a full kitchen and equipment, but they can also rent storage space only, usually for frozen food merchants. We also offer value-added solutions such as marketing services, including optimizing the listing on food delivery apps to get better exposure. I think we're still barely scratching the surface on what is possible with cloud kitchens—the potential is huge," he said.