COVID-19 is accelerating digital health adoption in the APAC region. A recent study by Finn Partners Asia estimates that healthcare is set to become a USD 2.2 trillion market by 2026. Bain & Company's 2019 Asia-Pacific Front Line of Healthcare Survey finds that 91% would use digital health apps and services if the costs were covered by an employer or insurance provider.
KrASIA spoke to experts in the region to understand how COVID-19 is changing attitudes towards digital health and what it means for the industry.
Emergence of tech-reliant healthcare solutions in Malaysia
Malaysia's leading private laboratory network, a consortium between Gribbles Pathology, Quantum Diagnostics, and Clinipath Malaysia has launched the largest COVID-19 collection and testing program. To avoid crowds and to ensure the safety of their patients and collectors, the service is being offered on a 'by appointment' basis only.

Patients are required to pre-register and book an appointment online, as well as select a location and time for collection. The consortium has set up a central hotline 1800-2-COVID (26843) to help answer related queries. With the widest collection center network and the largest testing capacity in the country, the participating laboratories are aiming to conduct over 5,000 tests daily with a 24-hour turnaround.
Naluri, a healthtech startup is helping corporations across the region in supporting their employees. Naluri provides structured, multi-disciplinary, behavioral, and psychological coaching for people with physical and mental health risks.
Dr. Jeremy Ting, co-founder, and president of Naluri explains that "there is increased importance on providing mental health support to employees as job security and financial stability become more prevalent." He says that many potential clients who were once skeptical about a digital delivery model are now very keen to explore a partnership.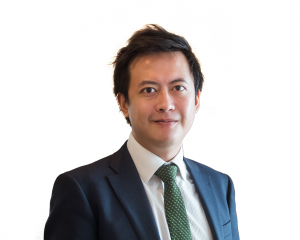 Naluri's program provides a dedicated support hub with remote therapy, dedicated hotline, and educational website, a clinically validated mental health assessment, and personalized multi-disciplinary coaching. The startup analyzes communication patterns, choice of words, and chat frequency to build decision support tools. This enables coaches to personalize responses and optimize the probability of outcomes.
Naluri is primarily a B2B platform. The company says that clients have seen a three- to fivefold ROI within a year of working with them. As of June 2020, they have an estimated 11,000 users—mostly corporate employees—of the app.
Telemedicine in Singapore witnessed a 147% increase in active users
Singapore-based MyDoc's "integrated online-offline healthcare ecosystem" is used by employees of over 200 Fortune-500 companies and insurance policyholders across eight markets in Asia. According to a recently published report—also by Bain & Company—about the growth of telemedicine in the region, MyDoc's Q1 data shows a 147% increase in daily active users.
"In Q1, we have seen a fourfold increase in the number of requests, most commonly coming from medical providers looking to digitize their services, doctors looking for telehealth training, as well as businesses looking to provide telehealth benefits to their employees," said Dr. Matthew Lee, director of clinical operations at MyDoc.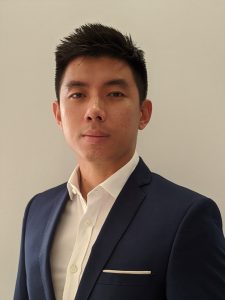 The company opened a MyDoc COVID-19 clinic in February to help expedite COVID-19 screening. MyDoc launched another virtual clinic in partnership with Budget Direct. Dr. Vas Metupalle, co-founder and chief information officer at MyDoc told KrASIA that it is a triage clinic designed to provide timely assessments to alleviate worries that may stem from misinformation associated with COVID-19.
Doctor Anywhere, another Singaporean telehealth startup, recently raised USD 27 million in Series B funding and partnered with Great Eastern to help Singapore cope with the increased healthcare demand amidst the pandemic.
Founder and CEO of Doctor Anywhere, Wai Mun Lim says that since the outbreak of COVID-19, business has experienced a three- to fourfold increase, as well as a ninefold increase in consultations for chronic medication refills.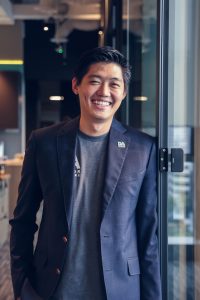 "From January to March, there was a 41% increase in total sign-ups for our video consultation service and an 89% increase in total calls made among Great Eastern insurance customers," said Lim. "We currently have around 60 doctors on our virtual clinic platform in Singapore, of which 60% joined us between February to April."
The startup plans to use the latest capital to further reinforce its presence in Singapore, Thailand, and Vietnam, and facilitate expansion into new markets like Malaysia and the Philippines.
"We plan to scale our infrastructure, build and incorporate big data capabilities into our platform, and grow our network of general healthcare practitioners and specialists through further talent acquisition and partnerships," said Lim.
The rise of e-pharmacies across the region
With retail store closures and reluctance of shoppers to go out, Indonesia-based Youvit pulled all of its 50 retail sales staff and trained them to handle orders and home delivery via phone and Whatsapp.
"Not always proactive with preventative healthcare, the attitude of Indonesians seems to have changed almost overnight with the emergence of coronavirus," said Wouter Van der Kolk, Youvit's co-founder, and CEO.
"Average monthly sales of our immunity-boosting supplements tripled in the months of March and April as compared to January and February this year," said Van der Kolk. "Online sales on our website, as well as official e-commerce partner stores like Shopee and Lazada, grew fivefold." He said Youvit closed dozens of deals with companies, including Gojek, Shopee, HP, Gowork, and Lazada.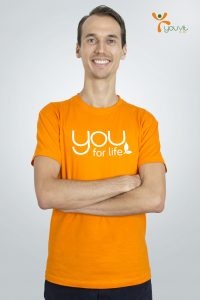 The company also donated vitamin supplements to over 36 hospitals in Jakarta. "For every six sachets sold, we donate one to medical staff in hospitals," said Van der Kolk.
Vietnam-based Pharmacity recently raised USD 31.8 million in a Series C funding round. CEO and Founder Chris Blank told KrASIA that the startup has become the biggest state-of-the-art pharmacy chain with the expansion to nearly 300 stores so far.
"We plan to open on average one new store a day up to late 2021, and are looking forward to at least 1,000 stores on a national scale. We are also expecting to go public," said Blank.
Digital healthcare services and apps in the post-COVID-19 world
COVID-19 has accelerated many trends such as e-commerce and DTC (direct-to-consumer), as well as the increasing popularity of health apps. However, for this to last, digital healthcare providers need to raise the game and develop more sustainable, long-term solutions.
Singapore-based DocDoc connects patients to a network of doctors through an AI-powered platform and partners with insurance companies to help them reduce costs. DocDoc co-founder and CEO Cole Sirucek says that despite the cultural differences across Southeast Asia, the lack of easy access to healthcare solutions is, unfortunately, the common string. This provides considerable scope for growth in the region.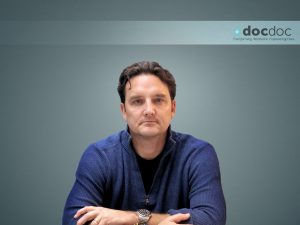 "COVID-19 has accelerated the adoption of digital health but solutions like telemedicine are not sustainable in the long run and startups need to look beyond that to be able to survive in a post-pandemic world," said Sirucek.
Dr. Vas Metupalle, co-founder and CIO of MyDoc says that healthcare should not be episodic and should leverage technology for more continuous care. "Telehealth platforms like MyDoc are not meant to eliminate the traditional method but to complement it by empowering clinics and hospitals, and providing better healthcare access to people," said Metupalle.
Indonesia-based Youvit believes that the norm in the market has always been to have a curative mindset. The pandemic, however, has also expedited the adoption of preventative care.
Featured photo courtesy of Edward Jenner/Pexels.