Global streaming giants—Netflix, Amazon Prime, and Disney, which owns Hotstar, among others—all have their eyes set on India's soon-to-be USD 5 billion video-on-demand (VOD) market. So, it's not surprising when Amazon founder and CEO Jeff Bezos, on his three-day visit to India Thursday said Amazon will double down on its investment in the country as "there is nowhere that the streaming service is doing better than India."
To catch up with the competitors, Bezos announced the launch of seven new local content out of 24 new releases that are marked for India.
While all the companies are fighting for the larger pie of the market share, Netflix has been the most interesting case with its local experiments and India-only strategies, as even after three years of operations in the country, the American media-services giant trails behind Hotstar and Amazon Prime. According to data-driven research platform Oddup, as of October 2019, Netflix had about 5% market share, while Hotstar enjoyed a 29% market share, followed by Amazon Prime's 10%
As the battleground for video streaming services shifts from the US to the world's second-most populous country, India may turn out to be the last frontier for Netflix, which is already in a dire situation in its home market.
Netflix has been nearing saturation since last year in the US. For the first time in eight years, it lost 126,000 paid American users in the second quarter of 2019. Although the company tried to catch up in the next three months, media pundits believe the 20-year-old streaming platform can lose up to four million US subscribers in 2020. Netflix's fall back home coincides with Hollywood studios such as Disney and WarnerMedia turning rivals from partners as they roll out their own streaming services.
"The company has piggybacked on Hollywood to become world's biggest streaming service," Stephen McBride, an investor and chief analyst at research firm RiskHedge wrote in a recent Forbes article. "And now with Hollywood giants waking up and taking their content back, Netflix's days are numbered."
Netflix would lose access to blockbuster shows such as Friends and Marvel series, which, it has been licensing for years, as their original creators—Disney and HBO—have also announced their entry in the on-demand video space with Disney+ and HBO Max, respectively.
The only saving grace for Netflix is its robust international subscriber growth. For the last quarter of 2019, the company expanded its projection for the overseas subscribers to 7 million compared to 6.2 million in Q3. In the same period, it lowered its projection by 0.2 million for new paid users in the US, its biggest and most lucrative market.
To drive the new growth and grab a bigger pie of soon-to-be USD 687.2 billion global video streaming market, Netflix is pinning its hopes on Southeast Asia and India, since it has failed to enter China so far.
"Netflix has exhausted its growth domestically, and with new market entrants in the fray, it is focusing on international growth, especially in India," said Prabhu Ram, Head – Industry Intelligence Group at CyberMedia Research (CMR).
But, it may not be easy to reign. Chinese streaming giants like Baidu's iQiyi and Tencent's WeTV have recently begun overseas expansion with an eye on the Asian peninsula. While SEA is their first stop, due to slightly similar culture, India, where Netflix expects to find its next 100 million users, seems to be next in line. At present, both iQiyi and WeTV are testing waters in the South Asian country.
The India playbook
Originally a DVD renting company, Netflix took the US market by storm when it introduced a video streaming service in 2007. It changed users' viewing behavior, as they gained control of what, when, and how they wanted to watch their favorite programs.
One of the main reasons for its early traction was its cheap pricing compared to traditional cable TV. It was priced at about one-tenth of what traditional cable networks charged. However, if Netflix thought its US strategy would work in India, it couldn't have been more wrong.
In 2016, when the American streaming service launched in Asia's second-largest economy, along with 129 other countries, it realized it did not have the price arbitrage it had back home.
Compared to cable or DTH operators that charged USD 3-5 monthly, it's service is expensive ranging between USD 7-10 per month. Rivals, Walt Disney-owned Hotstar and Amazon Prime offer much cheaper annual plans for their video-on-demand service.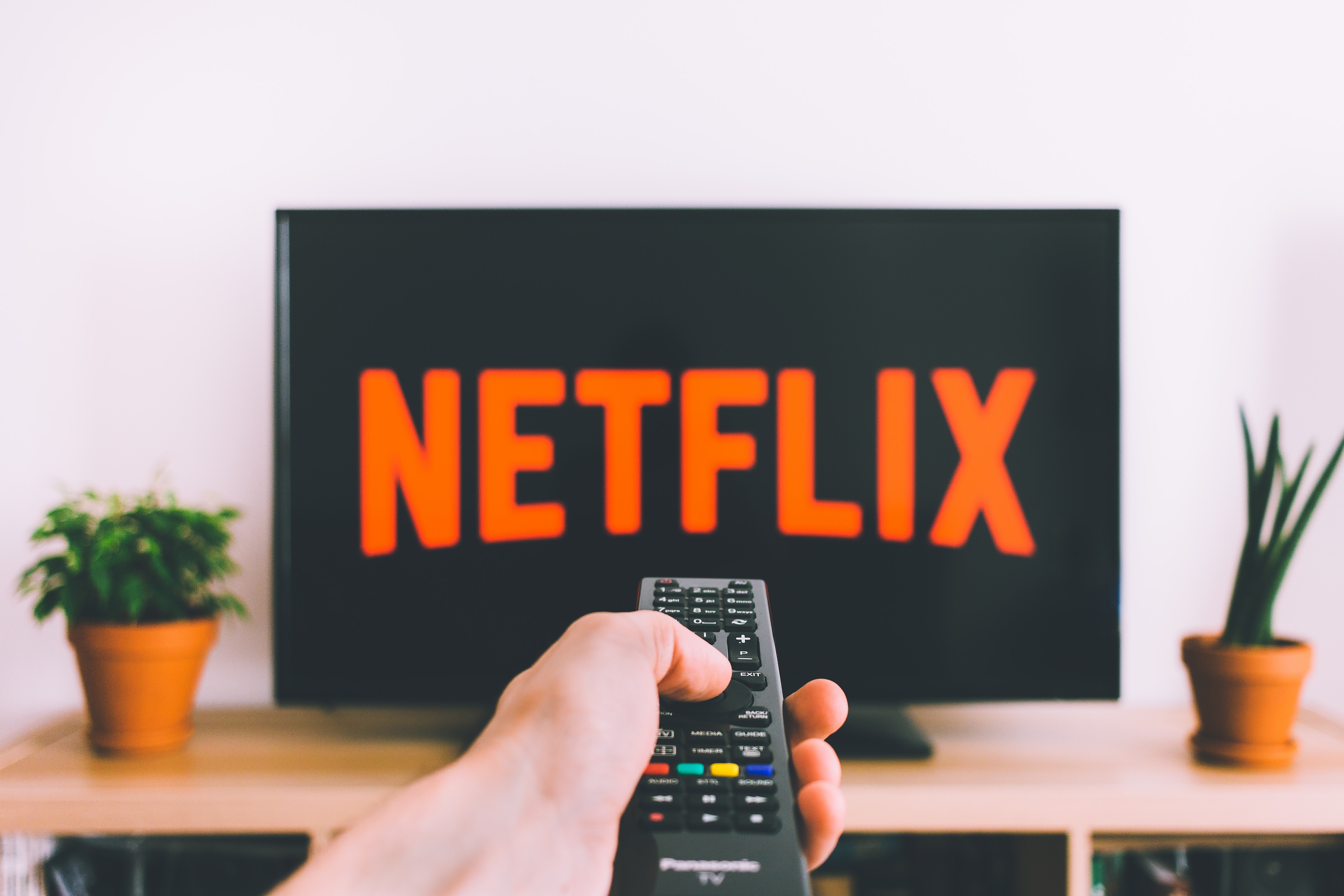 Netflix had become a success in the US by building an addictive behavior in users, according to Rich Greenfield, LightShed Partner.
"It has something for everybody. And there is always something new coming out. You keep going back looking for something new or continuing what you were watching earlier," he said in a recent discussion with Bloomberg Technology. "That's very different from most of the other services."
Relying on a mix of licensed and original content has been the cornerstone for Netflix as far as its content strategy goes. It implemented the same strategy in India and with TV shows such as 'House of Cards', 'Stranger Things', and '13 Reasons Why', it managed to get initial popularity in India, but couldn't create the habit pattern among users which it managed in the US. However, by 2018, after realizing it couldn't compete with local production houses that dominated the premium regional content, Netflix shifted its focus to local language shows. But, so did Amazon Prime, which already had India-centric focus since the beginning.
Both the giants are reported to be spending USD 5 to 10 million per show.
By this time, the subscription video-on-demand (SVOD) market had started picking up in India, and companies understood that people would pay if original and exclusive content was offered. According to a BCG report, the Indian SVOD market is expected to touch USD 1.5 billion by 2023 from USD 0.1 billion in 2018.
The experimentative Netflix
It was not until 2019 that Netflix rolled up its sleeves and started some serious experimentation in India.
When Netflix initially found out that unlike Americans and Europeans, Indians mostly watch videos on smartphones, it forged strategic partnerships with leading telcos like Airtel and Vodafone, internet service providers such as Hathway, ACT Fibernet, and device makers such as OnePlus to reach the country's almost half a billion smartphone users. But the company realized eventually it needed something more substantial to woo them.
Since Netflix did not have any leverage in terms of pricing as they had in the US, it began coming up with India-specific innovative and affordable plans. After a few experiments with weekly as well as monthly plans that ran for three months, it launched a mobile-only monthly plan—its first such plan globally—in July last year for USD 2.8 (INR 199) in the country. Currently, it's testing out yearly subscription plans for select users and regions, similar to what its competitors Amazon Prime and Hotstar have.
"Acquiring and retaining subscribers on a monthly basis is a big challenge, Netflix has done a lot of experimentation on its pricing, content, and packaging for India," Mihir Shah, the India vice president at the consulting firm Media Partners Asia, told KrASIA.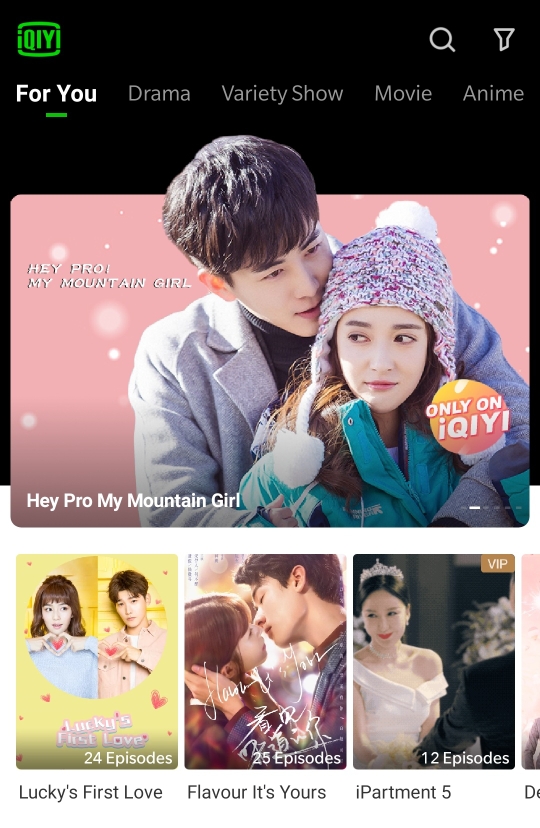 Now the competition has become more about original and exclusive content because that would get them dedicated users. To ramp up its regional content production, Netflix partnered with Bollywood filmmakers including Karan Johar, Farah Khan, and Ronnie Screwvala in April 2019 as it announced 10 new original films.
In the second half of the year, the California-based company inked content partnerships with Johar's production company Dharma Productions, and actor Ajay Devgn's company Ajay Devgn Films (ADF), while teaming up again with actor Shahrukh Khan's Red Chillies Entertainment. Its nemesis Amazon Prime has had long-term content deals with production houses such as Yash Raj Films, Dharma Production, Salman Khan Ventures, and T-Series.
The streaming wars
Over the last two years, India has emerged as the new battleground for video streaming services.
Netflix and Amazon Prime that initially went after urban viewers are now aggressively targeting users beyond metros and tier 1 cities with their regional language content. Hotstar, on the other hand, first targeted mass-market with free sports offerings including live sports streaming for a year and then brought in premium content from Disney and HBO to lure English-speaking viewers, a move aimed at monetization. In April 2016, when Hotstar launched its SVOD service, Hotstar Premium, it gained instant popularity by streaming the uncensored version of American fantasy saga Game of Thrones—the most pirated TV show ever.
With the launch of 'Hotstar Specials' in early 2019, Hotstar forayed into original content—after Walt Disney acquired it as part of Star India acquisition in 2018—and earmarked a budget of almost USD 17 million (INR 120 crore). A media executive who declined to be named told KrASIA, "Hotstar is slightly under-invested in commissioning original local content." Last month, Netflix CEO Reed Hastings said the company has USD 423 million (INR 3000 crore) budget for original content for 2019 and 2020.
Meanwhile, homegrown and deep-pocketed VOD platforms like Zee5 and AltBalaji also want a pie of the video-on-demand market. With a focus on tier 2 and 3 cities, they plan to launch tens of original shows per month. Although, it doesn't seem to be a very good strategy.
"Each original show rollout is like a semi movie launch," the media executive quoted above said. "If you launch so many of them in one month, it will only end up cannibalizing each other."
AltBalaji and Zee5 even announced an alliance for content mid last year to take on Amazon, Hotstar, and Netflix. Last year also witnessed the entry of high-profile players like Apple TV+ and YouTube Premium.
According to Ram from CMR, with Hotstar and Amazon Prime pouring money on original local language programs, and the likes of Apple TV+, Disney+, and YouTube Premium coming into play, Netflix is squeezed not just on the pricing front but also is facing the pressure to retain a specific niche.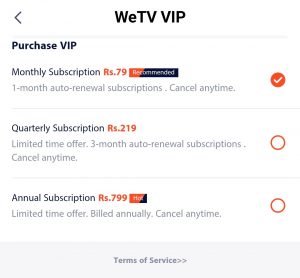 "In its quest to increase its base in India, Netflix has a real risk of losing its market relevance," Ram said. "Netflix could potentially lose subscriber interest due to too much emphasis on Bollywood-anchored original productions, which Indian OTTs such as ALTBalaji, Voot, and ZEE5 have mastered."
Moreover, Hotstar may take a leap forward in India once Disney+ comes to the country later this year.
"The potential integration of Disney+ in Hotstar will provide it with more teeth in its competition with Netflix," said Ram.
In the overcrowded Indian VOD market, the first big casualty of the streaming war came last month when Temasek-backed Viu announced it would quit the India market in December 2019.
Although, there may be new competition coming in. China's iQiyi and WeTV have quietly made their services available in India, with no trace of local content yet. But interestingly, WeTV's app is available in six international languages including Hindi. Both WeTV and iQiyi have local ad-supported free content as well as paid service for premium content.
"Given the slowing economy and unexpectedly increased competition from the likes of TikTok, Chinese OTT platform players such as iQiyi and Tencent Video have to look internationally for growth," said Ram. "However, they are constrained by their lack of expertise beyond the Chinese language programs. For them and other Chinese players, SEA and especially India represent a better bet."
He said these players may look at investing in and producing local language content, as well as leveraging Indian content (especially Indian-language movies) in China "for gaining market differentiation while retaining the existing customer base."