Hi everyone. Taro here.
Writing from the Gifu area this week as I visit family and take in some mountain air. Outside of the major cities, the rural areas are a welcome slowdown in pace and noise. The sounds of rivers, birds, frogs and tractors fill the air, while people just move slower in every aspect of life. Volunteer firefighters roam the streets hitting hyōshigi like the old days to make sure the neighbourhood is safe.. Nothing is rushed and therefore everyone is relatively stress free. In the startup world these moments are few and far between, it is good to be reminded that life can also be a slow waltz rather than a mad sprint into the unknown.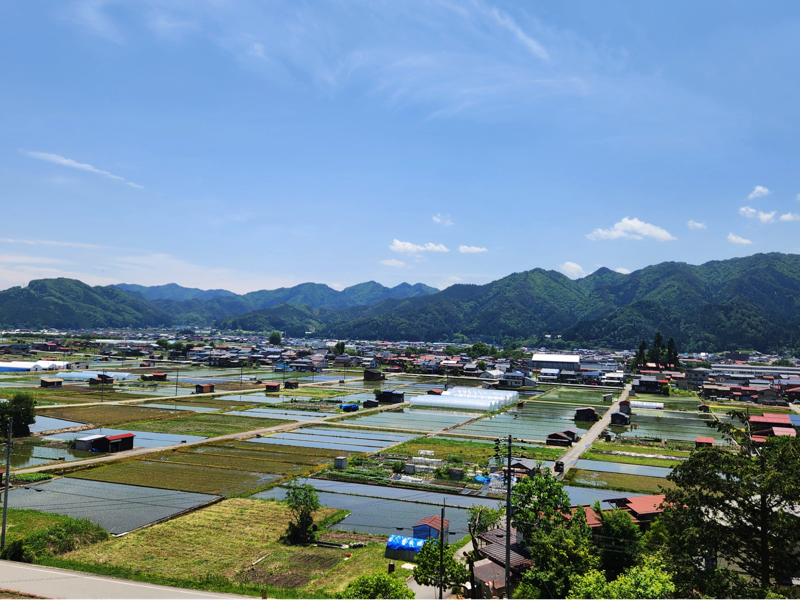 This week Kopi sits down to chat with Surekha Yadav, co-founder of Jungle Kitchen, who is busy creating vegan products using sustainable ingredients, making dishes inspired by traditional cooking methods.
What inspired you to start Jungle Kitchen, and how did you come up with the idea to focus on using ingredients such as jackfruit?
We want to decolonize the dinner plate. Why is it easier to pick up an apple than a chiku in a Singaporean supermarket? Global trading patterns and supply chains dominated by huge industrial agriculture companies play a huge part in this, but the truth is as we get more informed, our buying habits can change that.  As consumers we can bring balance back for tropical produce and producers.
At a recent pop-up so many people came by to pick up the fresh jackfruit we had on display – they wanted to know what it was.  We live here and yet so many of us are struggling to recognize a fruit that grows widely all around us.
At the heart of Jungle Kitchen is our love for where we live and the food we eat – it is such a privilege and joy to be surrounded by lush tropical vegetation. It is both beautiful and bountiful and we wanted to create something that made the variety and quality produce around us both accessible and sustainable.
What is your approach to sourcing ingredients and building relationships with local producers and farms, and how do you ensure that your supply chain is sustainable and ethical?
From seed to skin – from what we say to how we source. As a brand, we work with smaller farms and farms that are regenerative. We have visibility on where our produce comes from, and we are actively expanding our vendor network of regenerative farms in South and Southeast Asia. We have adopted a zero-plastic philosophy – which is why we use cans – and are working to remove even the afterthought plastic from our processes.
What impact do you hope Jungle Kitchen will have on the food industry, and how do you plan to achieve that impact?
What we are trying to do is change the way people consume produce – particularly tropical produce. We want to introduce and popularize fruits and vegetables that have thus far been neglected, from banana flower to latoh (sea grapes) or cempedak.
Fundamentally we want to change the way people think about the worth and value of tropical Asian ingredients – for the longest time, with few exceptions, Asian food was seen as cheap. Nobody would bat an eye if they were charged a premium for high-quality olives but would balk if they had to pay a little more for higher-quality lemongrass or gula melaka. For too long regional produce has been a race to the bottom in terms of price at the expense of quality and sustainability.
How do we set about changing this? We think the best way to drive this change is by offering really delicious products – that showcase the best produce from our farms. It's only when regional diners really taste the difference that we will see interest in quality regional products begin to develop.
What advice would you give to other entrepreneurs who are looking to build sustainable, socially responsible businesses in the food industry?
Stick to it and keep exploring. We have had so many people advise us to find larger scale, industrial manufacturers and give up the concept of small-batch, sustainably sourced ingredients because their argument is that so much of what people buy comes down to cost.
Of course, there is truth in that, but I think for those of us who can afford it (or are already spending so much on 'high-end' Western ingredients) there is a need to provide more regional options. With every product or conversation, you can start to change the way people fill their plates. And if you keep exploring, searching for the ingredients, the farms, the unusual recipes – well it's amazing what you'll find even in your own backyard.
What is your go-to song?
I like hip hop – especially Malaysian Tamil rap – so I have that playing.
Nothing But Net
Recent Startup Wins
Builder.ai announced a USD 250m investment in Series D funding, led by Qatar Investment Authority (QIA), bringing the total raised to over USD 450 million. The company has expanded its team and opened new offices in the USA, UAE, Singapore, and France to meet customer demand and leverage advancements in AI.
ZUZU Hospitality completes an oversubscribed USD 9m Series B round led by SoftBank Ventures Asia, with Atinum Partners and existing investors participating.
Pick & Roll
Interesting Drops From the Week
On the Road
Events to check out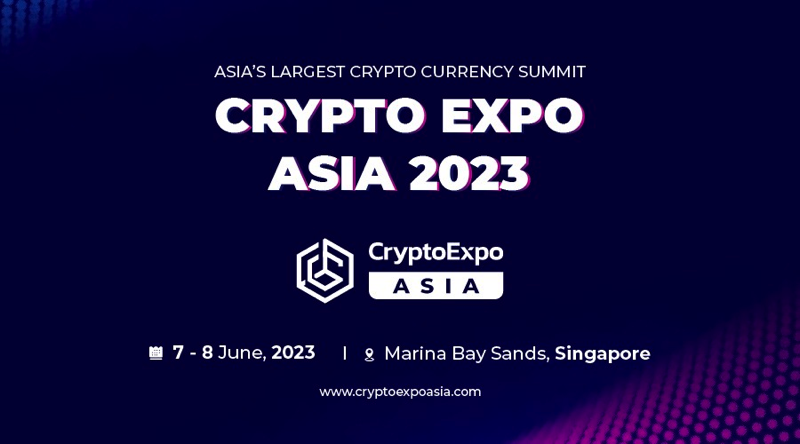 Crypto Expo Asia, the one of the largest crypto-focused conferences in Asia, will return to Singapore this year following its successful debut in 2022. Organized by international exhibitions and conference company, HQMENA, Crypto Expo Asia will be hosted at the iconic Marina Bay Sands from 7 – 8 June 2023.
This second edition of Crypto Expo Asia includes speakers and sponsors from BEOSIN, Cake DeFi, Coinhako, EMURGO, Pixelmon, RockX, the Mantle Network by BitDAO, Matrixport and more. The event is an opportunity to engage with over 100 organisations from over 30 countries, exploring the key trends shaping the global crypto industry, including AI, CBDCs, web3 regulation, metaverse adoption, and blockchain gaming. Last year drew over 5,000 attendees and 50 exhibitors including representatives from OKX, Amber Group, Affyn, SimilarWeb, and X-Meta (powered by Binance Cloud), among others.
Crypto Expo Asia is a platform and catalyst for industry players, regulatory experts, and academics to discuss the key trends that are shaping the global crypto industry, including artificial intelligence, blockchain gaming, CBDCs, Web3 regulation, and more. This year, Crypto Expo Asia will also introduce the inaugural Web3 Expo Asia Summit, a sub-event dedicated to furthering discourse around NFTs and the Metaverse.
If you are a startup that is raising funds, or have an interesting story or lead for us to feature in this newsletter, please fill out this form.