Mumbai-based Bhavik Vasa spent seven years leading the growth team of fintech company ItzCash and the subsequent consolidated entity after Ebix acquired the startup in 2017 for USD 120 million. A year later, when he stepped down from the company, he took some time to plan a new venture.
In 2019, Vasa decided to start a tech-led alternate financing company to provide short-term working capital for internet businesses. After spending a year developing the business model, raising funds, and developing the tech, Vasa launched GetVantage in January.
GetVantage is a revenue-based financing company that provides capital to the tune of INR 2–20 million (USD 27,000–271,000), with repayment instalments calculated based on the borrower's revenue. Vasa claims his investment company is the first to utilize this model in India.
The company raised an undisclosed amount of money in January from Samyakh Capital, Venture Catalyst, Ashtir Ventures, and other investors.
KrASIA recently spoke to Vasa to learn more about this asset class and how startups can benefit from GetVantage's offering.
The following interview was edited for brevity and clarity. 
KrASIA (KR): What motivated you to establish GetVantage?
Bhavik Vasa (BV): While marketplaces such as Amazon and Flipkart still dominate the e-commerce space, we are living in a time where more and more internet-first consumer-facing companies are being born. The second and third generations of old textile shops are opening online apparel stores as well as selling and marketing products on Instagram and Facebook.
Around 60% of Facebook's revenue in India comes from digital-first businesses. According to our research, direct-to-consumer (D2C) brands spend INR 2–10 million on advertising and marketing. They often require extra capital for new product launches or [elevated ad spend for] special occasions like festive seasons.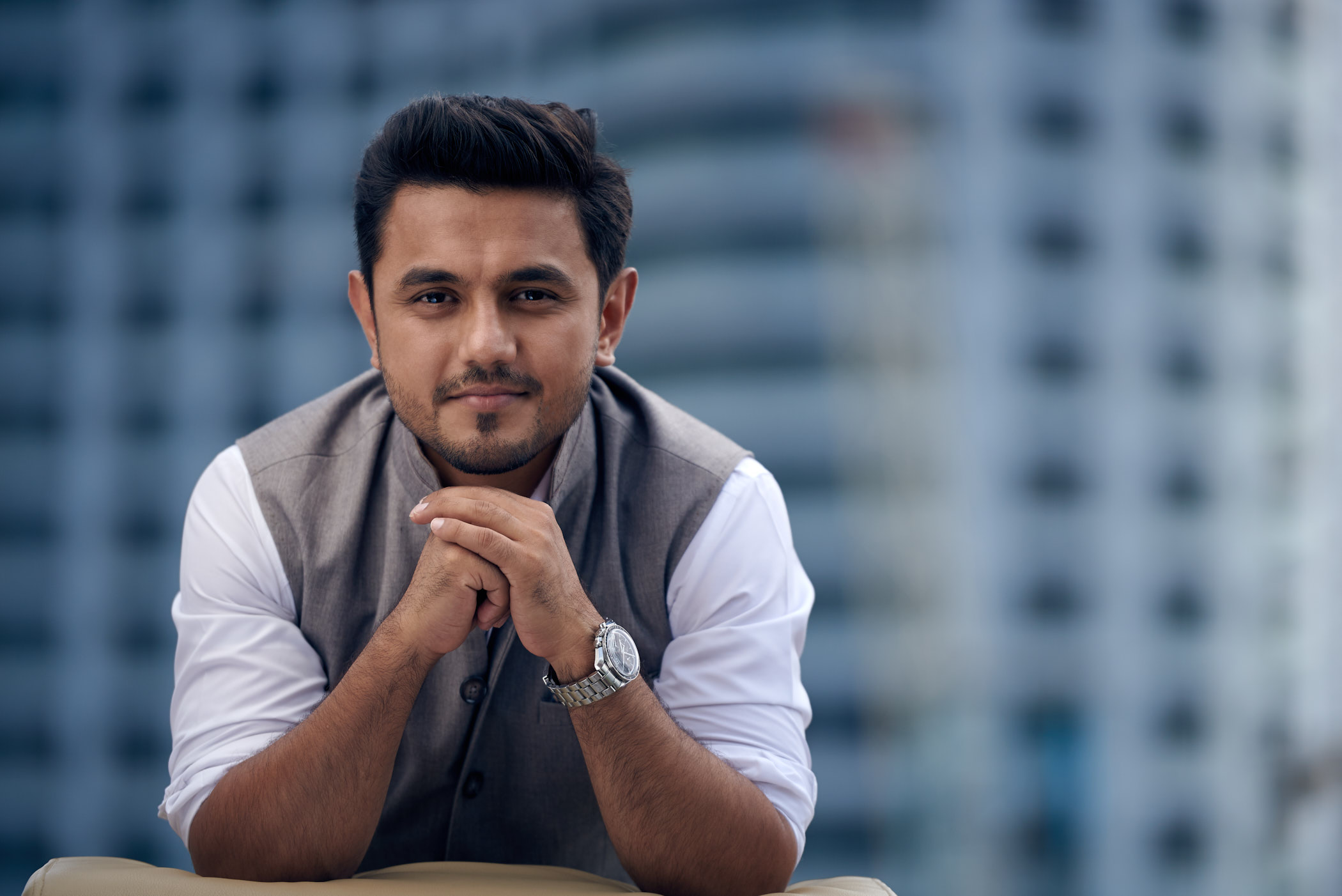 Online businesses can't go to banks and non-banking financial companies (NBFCs) for such needs as traditional funding channels take longer. When we were scaling ItzCash, even though we were clocking revenue of USD 40 million, banks and NBFCs always asked for collateral when we sought extra working capital.
That was when I first learned that traditional banks and lenders can't underwrite digital businesses that are asset-light. I also realized that as more and more internet-first companies sprout up in the country, the need for immediate capital for short-term projects would grow.
Kr: How does revenue-based financing work?
BV: When a company approaches us, we check their revenue, ad spend, and marketing budget from the past 12 months. When we issue a loan, we charge a flat one-time fee. Then, every day, they pay us a small percentage of their daily revenue as an instalment to pay down the loan.
Since the payments from a client vary based on their revenue from each day, we are directly affected by their business growth.
We only work with internet businesses that accept online payments because it's important for us to review their revenue in real-time.
Borrowers can focus on growing their business and not worry about paying back the money because we take only a single-digit percentage of revenue as repayment. So, it's a "skin in the game" model.
Kr: What's special about GetVantage's platform?
BV: To execute this, we knew a very strong fintech platform had to be built. Our entire process is paperless and takes place through our API.
API integration with the borrower allows us to check their expenditure, taxes, and revenue in real-time. Based on that data, we are able to underwrite the risk of the businesses and assess its potential. Our algorithm analyzes this data and makes sense of it to predict the next 12 months' revenue and return on their marketing spend.
Once we issue the loan, disbursement is also performed digitally. The revenue share that we take is also done digitally. We have built a system that lets us split the settlement at the payment gateway of these businesses.

Kr: What is the size of each loan disbursement?
BV: We provide INR 2–20 million to each startup and aim to work with over 200 brands in the next 18 to 24 months. We work with B2B SaaS companies, e-learning firms, and other consumer businesses across the spectrum.
Kr: Why should a company opt for revenue-based financing?
BV: Raising equity is important for long-term growth, but every internet business needs additional money to spend on marketing. Whether it's a seasonal requirement or a need for capital before a bridge round, this is the lightest model.
Once a borrower repays the loan, a second loan takes only 48 hours to be disbursed. It's a frictionless model.
Our next plan is to take the company to the rest of Asia in the next couple years. The first country in our radar is Singapore. Online brands in Singapore and Indonesia are booming right now. We are building something new and want to be the pioneer in Southeast Asia.