In October, when short video platform Chingari teamed up with Indian actress Madhuri Dixit Nene to launch her paid dancing course on the platform, the Bengaluru-based startup gained about a million users within a week.
Similarly, ahead of the popular cricket tournament Indian Premier League, another short video app, Roposo brought in actor and comedian Danish Sait, who has over a million followers on Instagram, to host a funny commentary show based on the cricket matches, for his followers.
Striking exclusive partnerships is one of the many things that homegrown short video platforms such as Mitron, Chingari, Trell, Roposo, and Moj are adopting as they desperately try to retain the users who flocked these platforms in search of an alternative to TikTok after India banned ByteDance's short video platform in June citing cybersecurity concerns.
Since the ban, the short video landscape in the South Asian country has changed dramatically. What India has now is a crowded and fragmented market with plenty of short video platforms including global behemoths like Triller, Instagram's Reels, and Snap that have tens of millions of users instead of TikTok's monopoly.
People in the industry told KrASIA that the exponential growth in the number of users for these platforms has now normalized as the initial euphoria is dying down. And it has become quite apparent to them that gaining users over the last few months was the easier part of their journey.
While monetization remains a challenge, what's even more critical for short video apps is to retain users. If users don't stick around, these companies would lose brands and advertisers they have onboarded. Many of these short video apps are thus shifting their focus on keeping their users in order to survive.

"The ban on Chinese apps was the tailwind that got users interested in the broader short video format because they were looking for alternatives," Pranav Pai, founding partner at 3one4 told KrASIA in a recent interview. "It was an opportunity for Indian app startups because these circumstances happen rarely."
"Assuming this interest is not permanent and that after a while, the excitement would die down, many of these apps may lose users. They may then launch some other product or pivot into another format," he said.
Pai said the only companies that will remain in the segment are those "that have built a solid retention engine," which means they have a large percentage of users regularly using the app.
"And that's the hard part," he said. "User acquisition, because of the increased interest, became straightforward, but retention will be the primary challenge."
Creating a differentiated presence
Indian short video platforms are aware of this and are working on creating a niche for themselves to ensure users remain glued to their apps.
Bengaluru-based Chingari, started by Sumit Ghosh and Biswatma Nayak in 2017 is building an ecosystem of services for users as well as creators around its core offering. Ghosh believes that having a clear differentiation from other players will be the key to retain users and make a sustainable business.
The short video app that saw its downloads spike from 3.5 million to 35 million over the last four months, recently launched 'Chingari multiplex' a platform where its users can watch old movies for free. It has partnered with two production houses and has put out about 1,500 films on its main app. While it's hoping users would come to the platform to watch old movies without having to pay for them, it has also introduced a pay-per-view model for new releases to enhance users' stickiness on the app.
"We are not trying to compete with Netflix and Disney as their business model is subscription-based," Ghosh, co-founder and chief executive of Chingari told KrASIA. "Our business model is microtransactions as users need to pay a small amount to watch a movie, which they can access for about a week."
To woo influencers and add another revenue stream, Chingari is also building a social commerce feature that influencers can use to promote and sell products from e-commerce companies within the short videos. The company is tying up with online retailers to create a catalog of products for influencers to choose from.
It's to be noted that before the ban, TikTok was experimenting with social commerce on the app using its large pool of creators who had amassed a large fan following with their quirky, funny, and instructional videos. With TikTok gone, Indian short video apps are trying to find their own niche by going beyond such content.
Six-month-old Mitron is focusing on building close communities around categories like pets, kids, devotion, and music and dance rather than just snackable funny videos.
"The idea is to create a close community of like-minded people. While we started with categories that have always been there like comedy and humor, we have now more than 15 categories," said Shivank Agarwal, co-founder, Mitron, which claims to have about 40 million app downloads.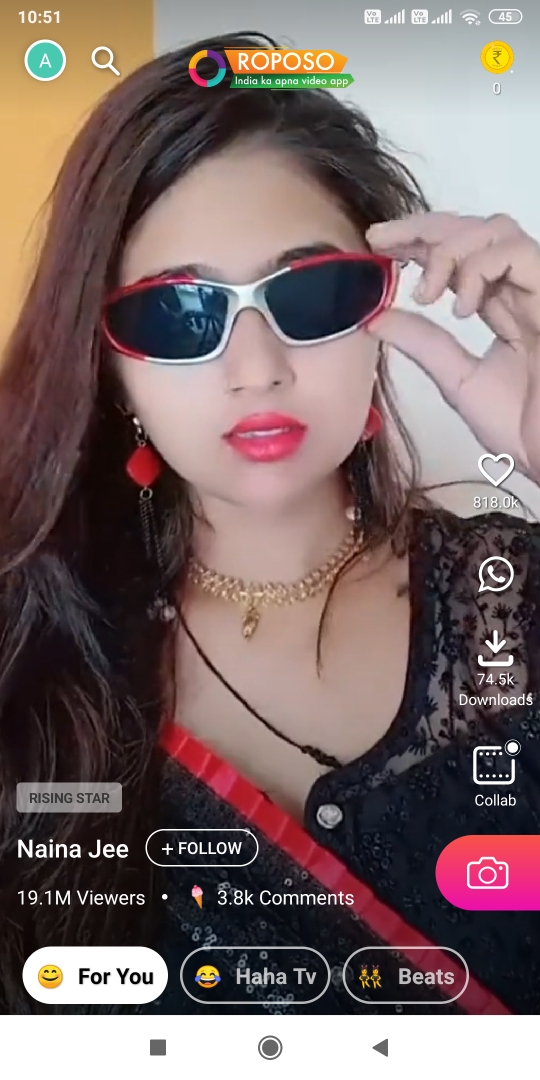 "People tend to focus more when like-minded people are there on the platform. When that happens, users become the central piece, and not the videos," Shivank said.
He believes, as category-specific communities emerge, people will be more willing to subscribe to their videos and start interacting with their members.
"Although community building is a slow process, it is steady and long-lasting. Once you grow, the stickiness of people is much higher than what is normally seen," he added.
Agarwal's hypothesis is, with different communities in place, it would be easier for brands to target the right audience.
Similarly, Trell, which claims to have about 90 million app installs, has ingeniously positioned itself as a social commerce platform where users share videos about their experiences and post reviews in lifestyle categories such as food, fashion, and fitness.
"We are building the only social commerce platform in India, which is driven by content and a community of key opinion leaders (content creators)," Pulkit Agrawal, co-founder, Trell, told KrASIA.
It has essentially merged short videos and social commerce into one platform with "the aim to enable users to make well-informed buying decisions in lifestyle category through recommendations from trusted peers."
Trell is primarily looking to build meaningful lifestyle content to help people with better living, Pulkit said. He believes brands are able to generate more interest and online transactions through the communities that content creators have built over time.
Meanwhile, the US and Hyderabad-based Rizzle is creating a sweet spot for itself by turning everyday creators into storytellers. People can use Rizzle to create short web-series as well as host their own talk shows, debates, and news reporting, among other things.
"Rizzle is democratizing content creation and leveling the playing field for people like you and me to pick up their smartphones and efficiently create short series or host talk shows," Vidya Narayanan, CEO and co-founder, Rizzle, told KrASIA.  The company has recently launched a virtual workshop for acting and dance classes "to help enrich talent and cultivate it to the next level," which Narayanan believes would help the platform retain users-cum-creators. Moreover, it runs contests with cash prizes to encourage creators to produce their own original series from scratch or host a show.
Moj, the short-video app launched by social media startup Sharechat, has a generic strategy that brings together a network of top creators, unique content, and personalization, to drive the growth of the platform. However, partly thanks to its parent company that has 160 million monthly active users, it seems to be working for the platform. Moj claimed to have emerged as one of the bigger players in the segment with about 80 million monthly users.
According to Shashank Shekhar, director of content strategy and operations at Moj, they are intently focusing on diversifying their content offerings, experimenting with newer categories and formats such as short music tracks.
It is to be noted that almost all the short video apps KrASIA spoke to said they are investing heavily to improve their recommendation engine for offering better personalized video feeds to their users. To enhance their back-end technology and execute their growth plans, a lot of these players are in talks with VCs to raise their next round of funding.
The cornerstone
According to Akshay Bhushan, partner at Lightspeed, the platform that provides the right experience to creators or influencers will be the winner in the short video space.
"If you can enable high-quality creators and attract them to your platform, you will have the best content, and then you will have all the consumers coming in," he told KrASIA.
Short video apps have realized that content creators a.k.a influencers are the central puzzle of their entire proposition to gain and retain users. And the race to bring better content creators amongst the players has already begun.
Bhushan believes the path to bringing these influencers on board would vary for different players, but essentially it would involve providing the right technology, tools, and support to the creators and paving a path for them to earn money on the platform.
Many short video startups are already on track to do that.
For instance, Chingari has rolled out a platform for creators, where they can sell courses to users leveraging their talent. Besides onboarding actress Dixit Nene to launch her course 'Dance with Madhuri' on Chingari, the company is in talks with several other celebrities to bring them on the platform under the revenue-share model. The company is also working on an in-app gifting feature that will let users send virtual gifts to creators that can help the latter make money.
In order to facilitate resources for them, some of the short video apps have partnered with music labels to amp up their music library which would give creators' a wide selection of songs to choose from. For instance, Rizzle has recently partnered with music licensing brands Sony Music and Aditya Music. Similarly, Moj has a licensed music catalog from T-Series on its platform. It has also recently partnered with popular internet artist Ritviz to launch exclusive short music tracks for Moj creators.
"I would put my bet on the company that has the strongest product instinct and in the long term the instinct to commercialize the product," said Lightspeed's Bhushan.