Chinese e-commerce giant Alibaba (NYSE: BABA) and E-House (HKG: 2048), a real estate research and marketing firm, have jointly launched Tmall Haofang on Wednesday, a channel for buying and selling houses on e-commerce platform Tmall, according to a press release.
The channel will host online showrooms from real estate developers, allowing buyers of commercial and residential property to view the buildings on Tmall. The channel will also feature other staple e-commerce technology such as livestreaming and online purchases.
Sixty high-level executives from China's top 100 property developers attended the Tmall Haofang launch ceremony on Wednesday, including Vanke president Yu Liang, Country Garden president Mo Bin, Sunac executive president Ma Zhixia, and R&F Group chairman Li Silian, according to Chinese media outlet Dianshangzaixian.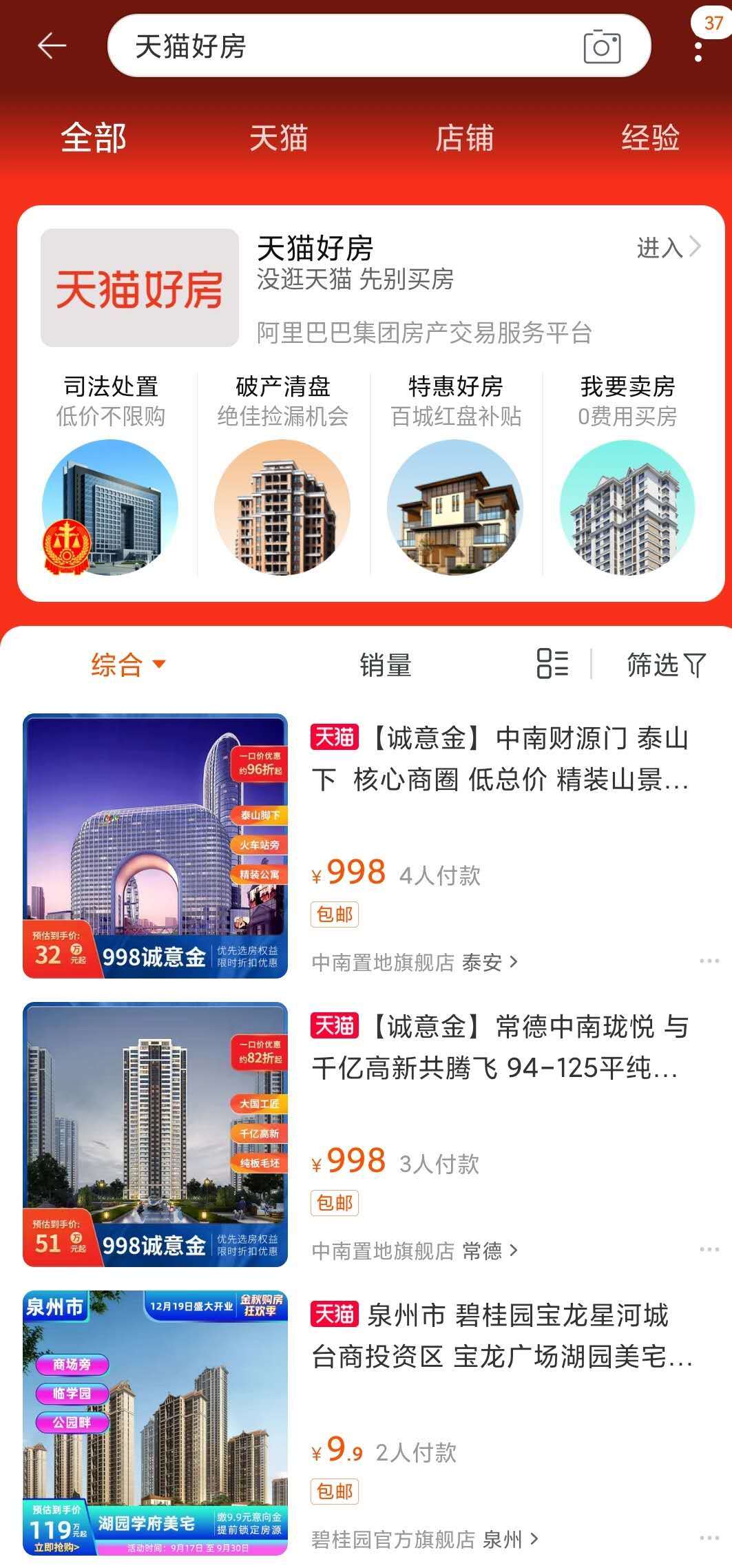 Country Garden and Zhongnan Group have already set up their flagship Haofang stores respectively.
While the feature only lets buyers pay for deposits currently, Alibaba said in the press release that the company expects to add end-to-end transaction capabilities in the future, allowing users to buy real estate entirely online. While buying a property entails multiple in-person inspections, contract signings, and going to banks to apply for loans, Alibaba said they hope to streamline this process.
The company added that it does not plan to monetize Tmall Haofang for the first three years, but instead use the proceeds from this channel to offer discounts to consumers.
The launch of Tmall Haofang comes after the COVID-19 pandemic severely disrupted the real estate industry in China.
In February, when the outbreak was at its most severe in the country, thousands of salespeople turned to online platforms to sell property. One livestreaming event on Taobao Live, Alibaba's livestreaming platform, attracted nearly 2 million viewers, the company said in the press release.
Alibaba is not the only internet company that eyes the China's colossal property market, which analysts expect to reach RMB 17 trillion (USD 2.5 trillion) by the end of this year. In May, Alibaba rival JD.com commenced a livestreamed lottery of Beijing apartments worth over USD 36 million in total.
"Currently, many companies have set up similar platforms, but there are actually more opportunities for different companies to cooperate than to compete since the market is huge when real estate meets the internet," said E-House's Yan.