Indonesian delivery company J&T Express made several headlines over the last 12 months. The company expanded its operations to China in March 2020, and only a month later, it reached a USD 7.8 billion valuation, according to CB Insights, joining the Indonesian unicorn club alongside companies such as GoTo, Bukalapak, and Traveloka.
J&T is reportedly planning to go public in Hong Kong in the first quarter of 2022. It raised an additional USD 2.5 billion in November at a valuation of USD 20 billion, with investments from Boyu Capital, Hillhouse Capital Group, Sequoia Capital China, and gaming and internet giant Tencent Holdings. J&T is currently the second most valuable tech startup in Indonesia after GoTo, which has an estimated valuation of USD 30 billion.
Founded in 2015 by the former CEO of Oppo Indonesia, Jet Lee, and Tony Chen, Oppo's founder and CEO, the company takes its name from the initials of its two co-founders. J&T Express offers last-mile delivery services within cities and provinces in Southeast Asia and China.
After launching operations in Indonesia in 2015, the company quickly expanded internationally. In 2017, it entered Malaysia and Vietnam. A year later, it set up operations in the Philippines and Thailand. The company continued its aggressive expansion plans by entering Singapore and Cambodia in 2019. Then, in 2020, J&T steered into China's trillion-dollar logistic industry.
Riding Indonesia's e-commerce wave
Logistics are an essential part of supply chain management, as they ensure that goods sent by a warehouse or from sellers will be delivered safely to customers. Last-mile logistics has experienced sustained growth in Indonesia over the past six years on the back of the e-commerce boom. The local logistics market is expected to reach USD 94 billion by 2025, according to Ken Research.
Alongside J&T, the market potential has led to an array of companies entering the sector,  including JNE, SiCepat, Shipper, and Paxel. "E-commerce customers in Indonesia are becoming more discerning and expect high service levels in terms of delivery time, reliability, easy returns, and flexible pick-up options," Kaushik Sriram, a partner at management consulting firm Kearney, told KrASIA.
These startups are investing heavily in newer technology related to order management systems, smart fulfillment centers, and the use of mobile apps to coordinate activities across their operations, Sriram added.
Prominent local and regional investors also have been pouring money into the logistics sector. J&T competitor SiCepat has so far raised over USD 270 million in funding from MDI Ventures and Falcon House Partners, while Shipper is backed by Sequoia Capital India, DST Global, and Naspers.
While there are no public reports available to identify Indonesia's current logistics market leader, according to J&T CEO Robin Lo, his company has been experiencing "quick growth" thanks to its partnerships with major e-commerce platforms, including Shopee, Tokopedia, and Bukalapak.
"Shipping volume has increased 50% this year. We now send 2.5 million packages every day. We also broke the country's daily shipping record on this year's Singles' Day, with 16.5 million packages shipped in Indonesia," Lo told KrASIA.
J&T's services cover all of Indonesia. In particular, the firm promises speedy logistics in non-metro areas. For instance, its J&T Super service covers deliveries within two days in Java, Bali, Kalimantan, Sumatra, Sulawesi, and Batam. "Tier-2 and tier-3 cities are expected to contribute nearly 50% of online GMV by 2025 in countries like Indonesia. Hence, this represents a huge market opportunity in the future," said Kearney's Sriram.
While the company is also chasing dominant positions in the rest of Southeast Asia, its recent entry into China, the world's largest logistics market, which has long been controlled by giants like STO, ZTO, YTO, and SF Express, represents a major challenge for the firm and its Chinese investors.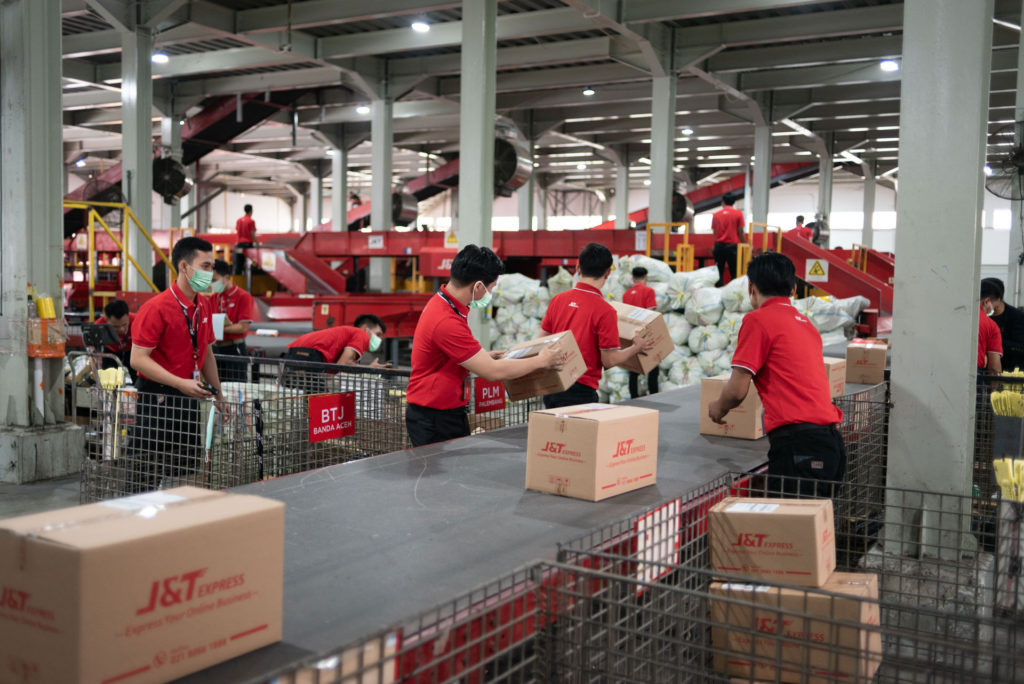 Fierce competition and price war in China
J&T is taking to China the same method that has worked in Southeast Asia—a focus on tier-2 and tier-3 cities, hefty investments, and aggressive price policies. The company operates in China under the brand name Jitu, or "speedy rabbit." The firm's first partner in China was Oppo, which invested an undisclosed amount of yuan into the company's Chinese division, according to 36Kr. Oppo is currently led by Chen, who is also the co-founder of J&T.
Jitu also works with Pinduoduo, one of the company's main clients in China, responsible for about 80% of the orders processed by Jitu, according to Late Post. By January 2021, Jitu was already moving over 20 million packages daily in China, securing 10% of the Chinese logistics market share, behind leaders ZTO, YTO, and Yunda.
J&T's Chinese division has also slashed prices, charging as low as RMB 1.05 (USD 0.16) for a single package under 1 kg for its business customers, slightly lower than rivals like YTO and STO, which charge at least RMB 1.20 per package.
The price war waged by J&T has been one of the "deadliest price wars in China," according to Zhang Yi, an analyst at iiMedia Research. "Revenue per package has been sliding almost every single month this year, and traditional giants including SF Express, YTO, and Yunda have all seen their growth stagnate," Zhang told KrASIA.
The low logistics prices per delivery offered by Jitu even caught the attention of regulators. The local postal administration at China's biggest wholesale market, Yiwu International Trade City, issued a warning letter to J&T in April, ordering the company to "rectify" its vicious competition, according to state media outlet Xinhua.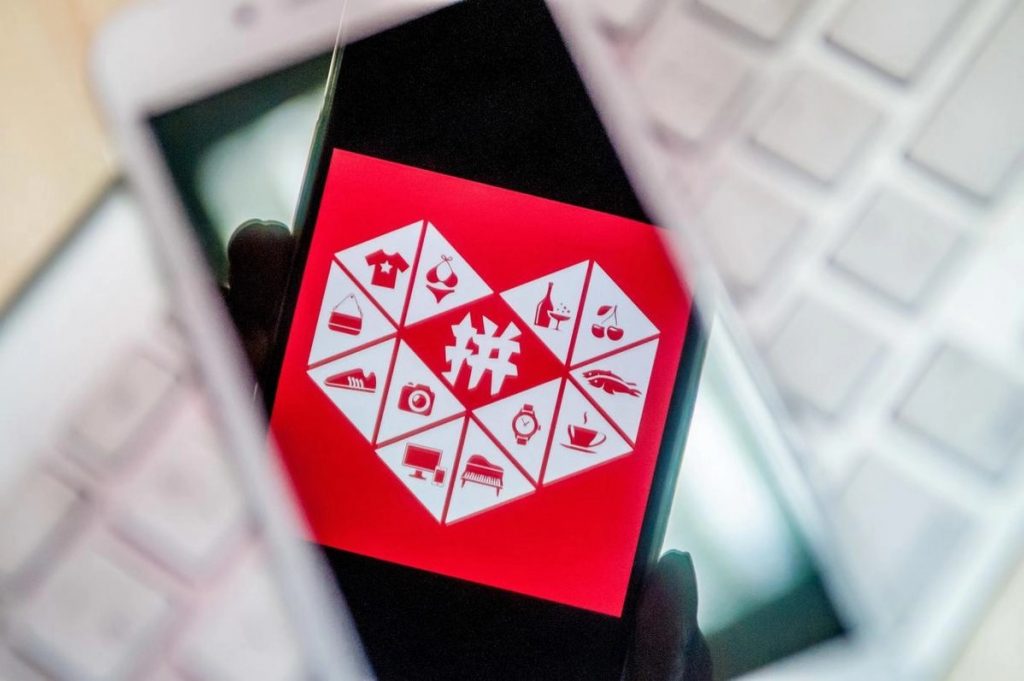 The acquisition of Best's express delivery business in China
Not content with its fast growth, J&T also looked to expand its place in the Chinese market by acquiring the Chinese logistics business of Best Express in an RMB 6.8 billion (USD 1 billion) deal in October. The transfer of the domestic operations, including personnel, assets, and distribution outlets, is expected to be completed after Q1 2022.
According to the two companies, the sale of Best's express business in China will not impact Best's other segments, including supply chain management, cargo, freight, and other global businesses. Best has been one of the main logistics providers of Alibaba for the last ten years, while Alibaba was the main backer of the company.
With this acquisition, J&T will expand its Chinese logistic network and is likely to continue providing services to Alibaba, according to Zhang and Sriram. By taking in Best's operations, J&T is expected to reach a 15% market share to become the fourth largest delivery firm in China, according to estimates by Sealand Securities.
Providing logistics services to Alibaba will also help Jitu take more profits out of its logistics network, according to experts. "Different e-commerce sites have completely different products and customer bases across the country. Delivery firms must plug into multiple platforms to make full use of their distribution network and further lower costs," an analyst specializing in the industry told KrASIA under the condition of anonymity.
Will J&T beat the incumbents in China?
In just two years, J&T has managed to get a foot in the cut-throat Chinese logistics market, while it has also acquired the local express delivery business of a main competitor in the likes of Best.
However, according to experts, J&T will have to address some key challenges to continue growing. The main hurdle is that, compared with other top logistics players, the firm is less familiar with the Chinese market, according to Sealand Securities' report. "Spreading [yourself] thin requires more attention to detail, and it remains unknown if J&T is attentive enough," the report highlighted.
According to the security analyst who spoke to KrASIA, J&T has the potential to become one of the top three delivery companies in China. However, "it's also possible for them to burn all the money away and come to a dead-end," he said.
Sriram also has an optimistic view of J&T in China. "I believe J&T Express has a good opportunity to participate and grow in the Chinese e-commerce logistics market, which is huge and will continue to develop. J&T has an ambitious vision and experienced leaders who can identify the right market and innovate their delivery cost structure. Bringing in a challenger mindset will serve them well," he said.