We're excited to announce KrASIA's launch: Oasis, a new community platform, focused on stories driven by human experiences, in arm with reader-generated content encompassing fresh perspectives.
While envisioning a reader community for the tech media platform, our team at KrASIA realized there weren't enough "human" perspectives being pushed out via content. While covering the tech and startup ecosystems in China, Southeast Asia, and India, personal experiences were naturally drawn out in casual conversation before and after interviews. These were raw, inspiring stories that would benefit younger generations of learners and readers around the world, so we decided to capture these unscripted, off-camera discussions that came with just a bit of digging.
There was a breadth of personal stories that could be brought to life while having in-depth discussions around market insights and trends. As we conducted interviews, we realized the many constructs of a person and how though we all live in the same world, the way we experience it is very different. In truth, people have various dimensions. A CEO of a company could be a father to five children, a practicing Christian, a bonsai cultavist, the star of his community basketball team, and more. Examining these different dimensions bring in fresh perspective that we can focus on when we discuss topics like education, normalizing failure, mental health, and other societal-focused ideas.
Through these discussions, the brainchild of KrASIA was born and Oasis was created. It is our new platform to host these personal interviews, stories, and opinions from our readers turned contributors.
Our Mission 
These are the journeys of our lives that make us human. Bringing human stories to life and serve as a focused, borderless platform for readers to gather, learn, and interact. A safe space for rational discourse, we will discuss important topics—from innovation, to leadership, mental health, and social impact. We bring in our carefully curated thought leaders with diverse backgrounds, ranging from entrepreneurs to venture capitalists to professors, and more. Though our hub focus currently encompasses India, Southeast Asia, and China, our highly integrated network helps to bring in diverse perspectives from all over the world.
Here are some thought leaders we've brought into this platform: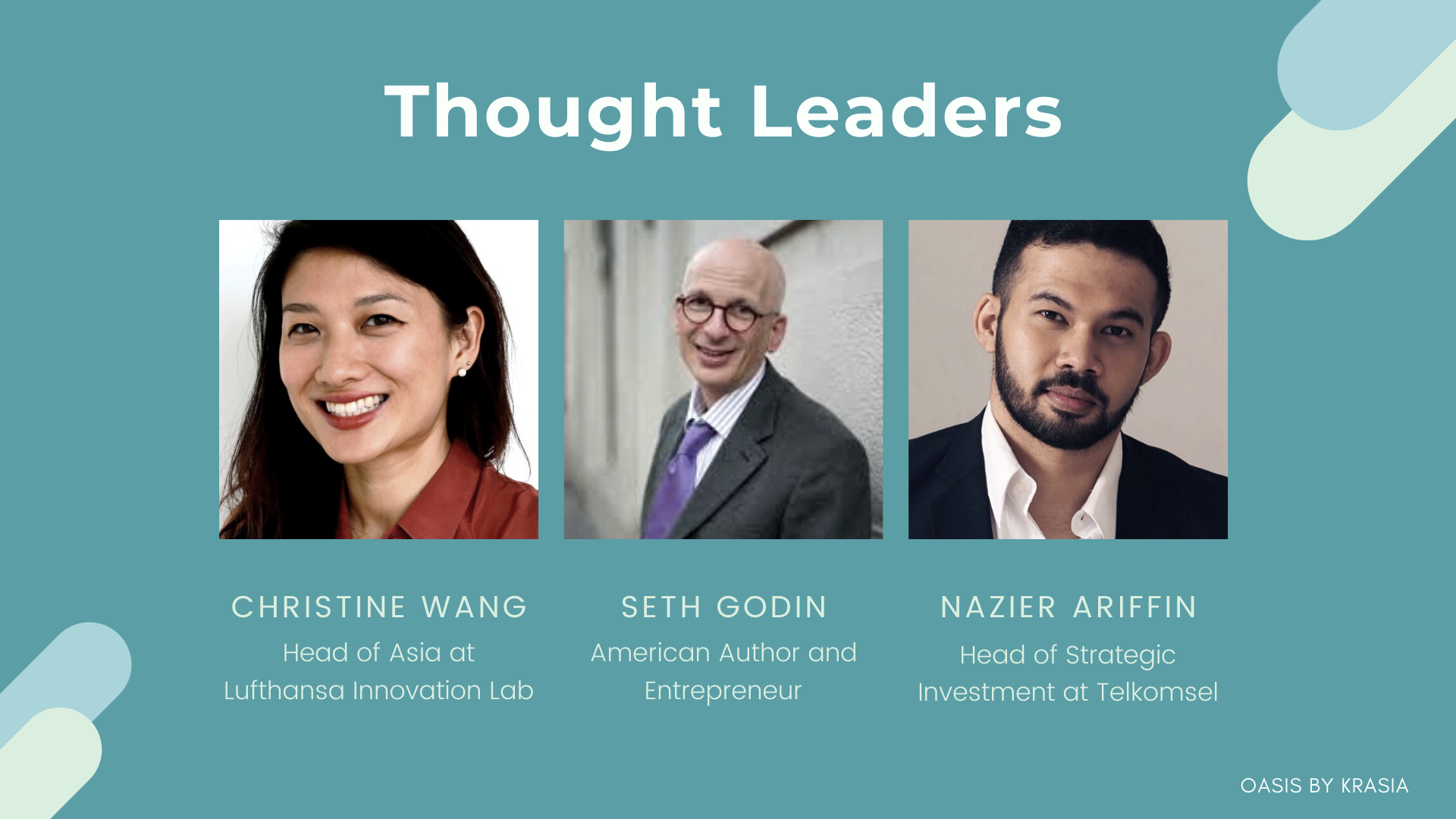 With our reach in SEA and India, as well as having sister companies in Beijing and Japan, the scope of our reach is wide. Our contributors and thought leaders get to contribute their perspectives to a society of learners around the world, whether through written content on Oasis or hosting a recorded roundtable discussion that will be shared with our thousands of readers. This will be an open platform where active members can participate and bring in conversations that really matter.
Some of our contributors are: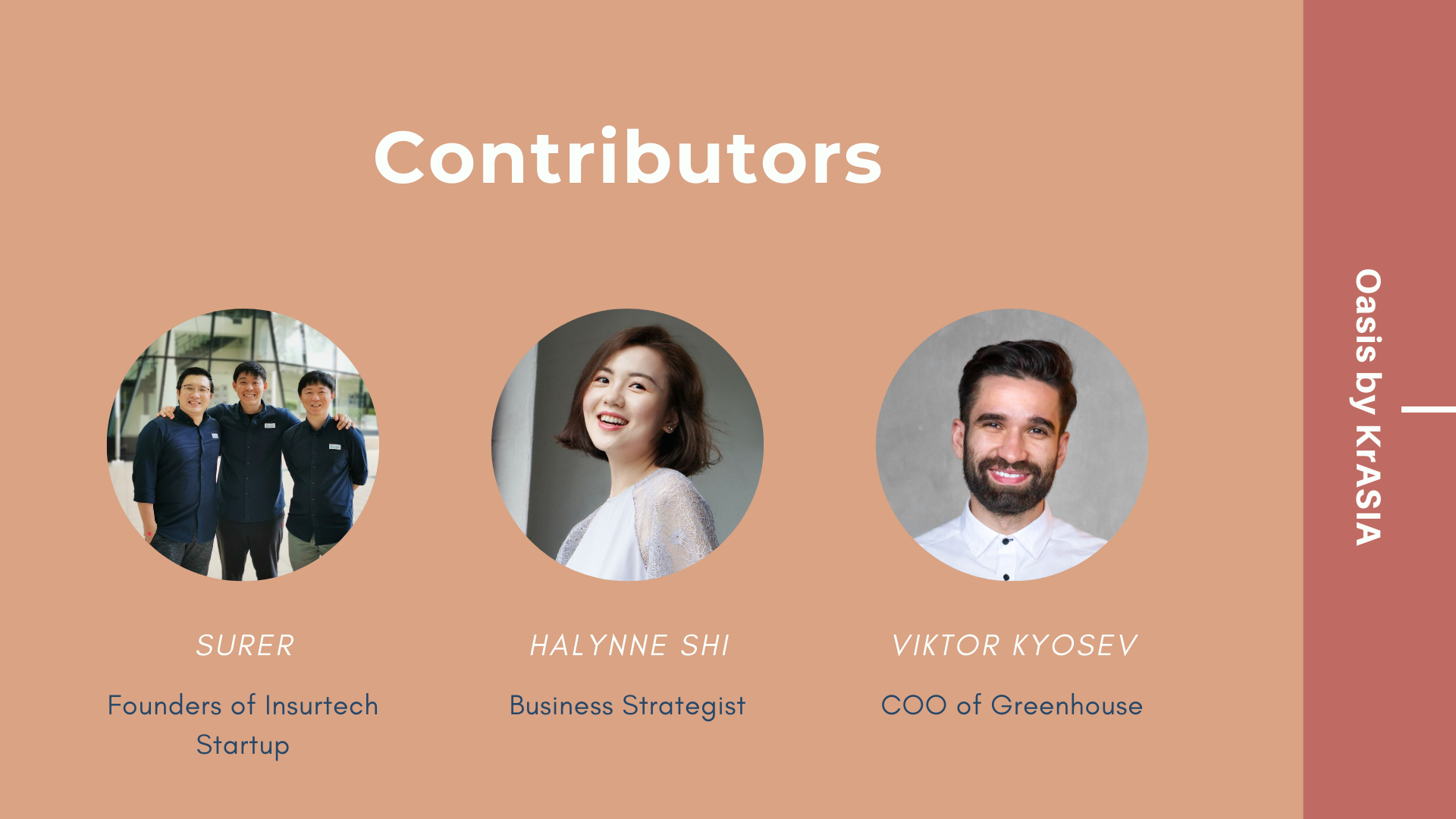 A platform for sharing and discussion 
Readers are encouraged to create their own accounts to become verified users. As part of our mission in making this a safe space for discussion and sharing, this is required for those who want to engage actively on this platform. They have the opportunity to recommend thought leaders they want to hear from and contribute their own opinion pieces, learnings, and personal stories.
Account users will be able to
Comment, like, and interact with Oasis articles
Submit their own content and become a featured contributor
Have the opportunity to host, participate in roundtable discussions and informal virtual coffee chats
We're excited to lead this initiative for our readers and open a dialogue to discuss all sides of a topic. We hope to dig deeper, and not shy away from having difficult or uncomfortable topics. This platform will help us better understand humanity and each other.
For any questions, potential collaborations, and feedback, please feel free to reach out to Emily at [email protected].