Facebook-owned WhatsApp said Tuesday it has rolled out a "Carts" feature in an explorative move to double the world's most popular messaging app as a shopping platform, letting businesses around the world list their catalogs on the app while allowing users to view and purchase from the catalogs directly.
The new feature is likely to benefit 15 million Indian mom-and-pop shops that are looking to embrace accelerated digitization resulting from the pandemic in the South Asian country over the coming years.
The business accounts that choose to list their entire catalog on WhatsApp will get a shopping button icon which will take users to their product listing. Users can add the items they want to buy from their cart and once their cart is complete they can send it to the business account as a message.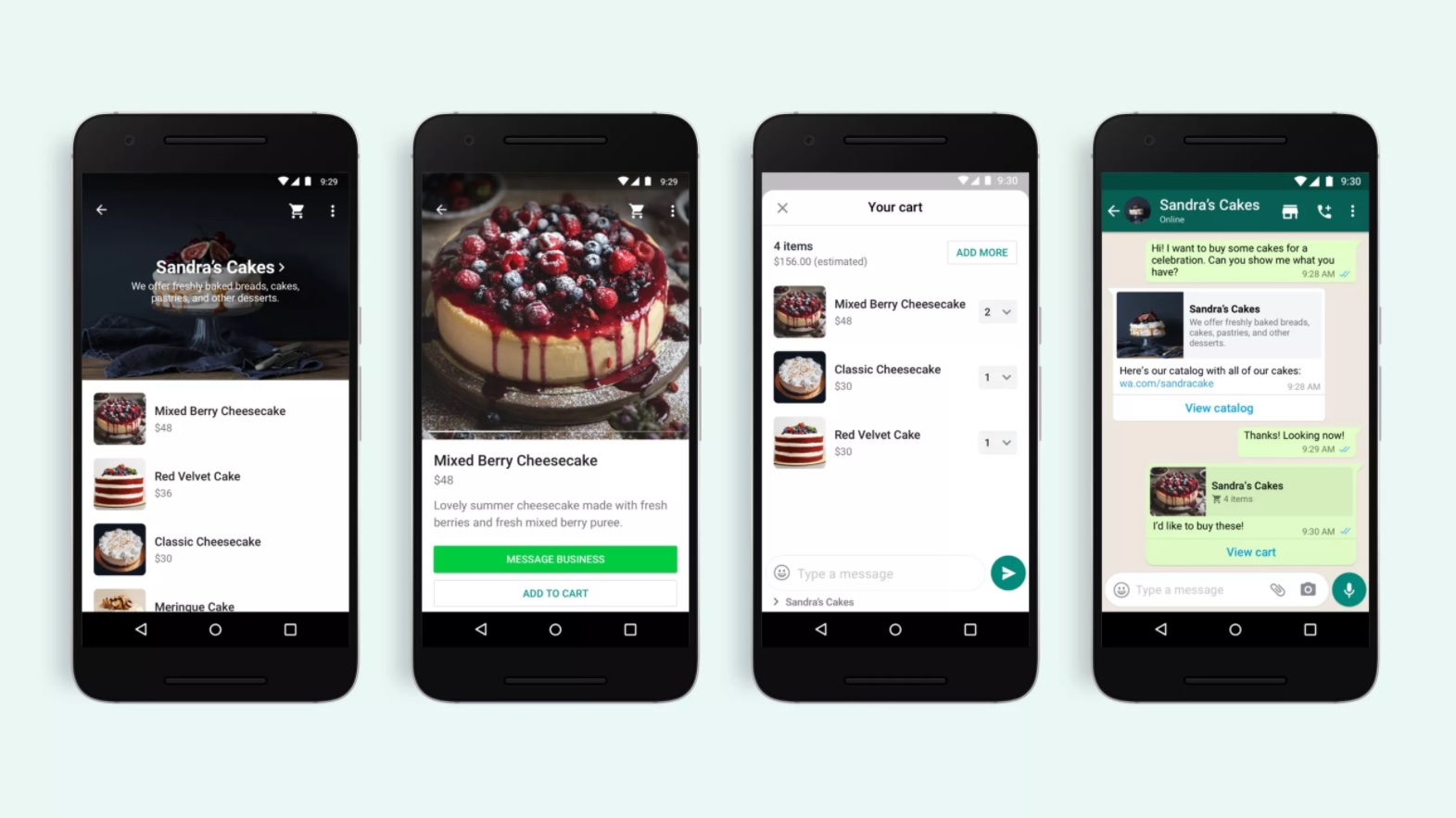 Till now, small and medium businesses around the globe have been using WhatsApp to individually send photos of their products to users over chat. With carts, they can create their digital storefront on the messaging platform without having to dump a host of pictures to their contact list.
"WhatsApp is fast becoming a store counter to discuss products and coordinate sales. With more and more shopping happening through chats, we want to make buying and selling even easier. Starting today, we're excited to bring carts to WhatsApp," the company said in a blog post.
WhatsApp claimed around 175 million people globally communicate with business accounts on its platform to inquire about their products. The company said carts will allow businesses to easily track order inquiries and quickly close sales. Earlier this year, the company said it has amassed two billion users globally, with India—its largest market—accounting for 400 million users.

Ever since it received approval from Indian regulators to roll out its payment feature in a phased manner starting with 20 million users in the country, WhatsApp has been doubling down on its efforts to make business transactions on the platform seamless.
One of the biggest beneficiaries of the cart feature would be Jio Mart, an e-commerce platform recently launched by Indian conglomerate Reliance. Earlier their year, Facebook made a strategic investment of USD 5.7 billion in Reliance's Jio Platforms, a deal that allows JioMart to sell its product through WhatsApp.
"In the very near future, JioMart, Jio's digital new commerce platform, and WhatsApp will empower nearly three crore small Indian kirana shops (neighborhood stores) to digitally transact with every customer in their neighborhood," Mukesh Ambani, the chairman and managing director, Reliance Industries Ltd, had said.